ACCOMMODATION RECOMMENDATIONS 🙂
KENYA
MOMBASA
Tulia is staffed by a lovely crew on a nice little compound with a swimming pool – Rasta Dave, Vincent and Kim will guarantee you a warm welcome, a clean bed, some good travel advice and an awesome party!
Phone: 0711 955 999
Email: info@tuliahouse.com
KILIFI
Our Friends down the road at Mnarani Club run a daily gym and various classes that we recommend! Zumba, aerobics on the beach, body toning, and even personal training. They'll come and put on classes here on request as well!
LAMU
Amu House is a 16th century traditional Swahili home which has been transformed into a comfortable bed and breakfast. The first floor has been renovated to its historic beauty with the addition of seven self-contained guest rooms built and furnished in traditional Swahili style, all with private verandahs.
BAITUL NOOR HOUSE – LAMU BACKPACKERS
Baitul Noor House offers quality hostel-type accommodation for the budget traveler and backpacker looking to explore the vibrant Swahili culture of Lamu.
Phone: +254 (0) 725 220271 (Iain)
Email: baitulnoorlamu@gmail.com
Highly regarded budget hotel has small but immaculate rooms in terracotta colours with electric-blue bathrooms. There's a fantastic rooftop terrace and the owner, Arnold, is a wonderful resource for travelers!
Phone: +254 (0) 713 411714 (Arnold)
Email: info@jambohouse.com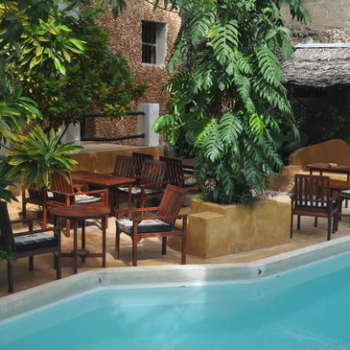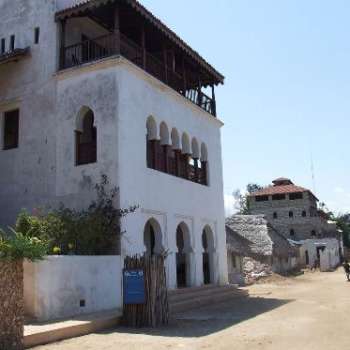 DIANI
A fantastic spot setup by travelers who had one dream: to open up a place for people who loved to travel as much as they did! They've set up a backpackers' paradise! Always a great vibe, great people, awesome pool… Always a great time to be had!
Phone: 0700 71 36 66
Email: Dianibackpackersinfo@gmail.com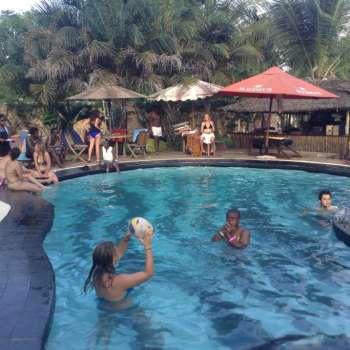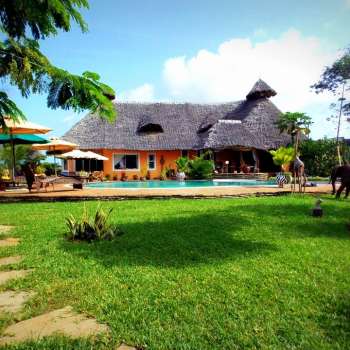 Stilts is a beautiful tree house accommodation aimed at the adventurous traveler; set in 7 acres of tropical forest across the road from 40 Thieves and the famous Diani Beach!! And Andy, the owner, knows everything there is to know about the area and its history. Send him our greetings when you see him!
Phone: 0722 523278
Email: stiltsdiani@hotmail.com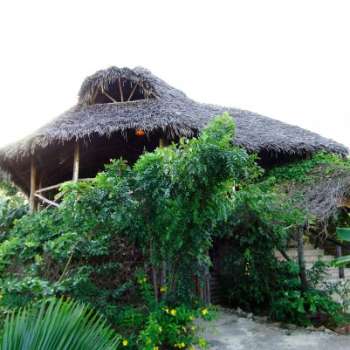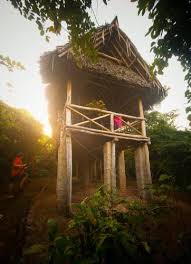 KENYAWAYS HOTEL AND KITE VILLAGE
Kenyaways is a casual, laid-back, barefoot hotel and is the ideal escape for a totally relaxed beach holiday. The accommodation is a 40 year old family beach holiday home converted into a 10 bedroom beach guesthouse at budget friendly rates, now managed by the lovely Linzi. It has a delicious café, bar and restaurant and an exceptional Kite School!
Phone: 0728886821
Email: info@thekenyaway.com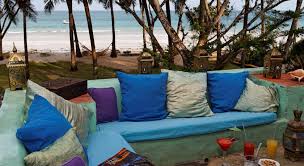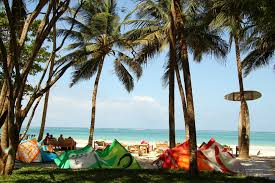 VOI
On the way to Nairobi from Mombasa lies Kasigau Base Camp, 30km from Voi. Really experience Kenyan life in the bush and camp or stay in neat cottages, go on nature walks, rock climbing, community visits and game drives. Funds go towards the Malewa Trust , which offers environmental education and training towards sustainable development and better long term conservation of biodiversity.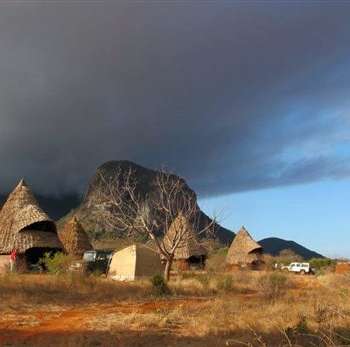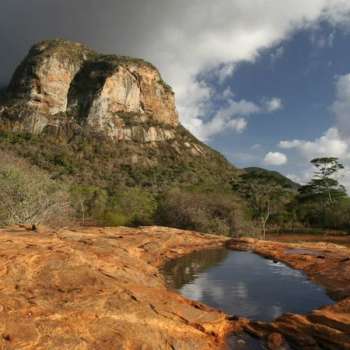 NAIROBI
At Wildebeest Eco Camp, everyone can spoil themselves and afford a little luxury. Conveniently positioned in beautiful Langata, it is possible to enjoy the best of both worlds – being close to major tourist attractions, Nairobi National Park and Galleria Shopping Centre, with good transport links to the city centre as well as both the domestic and international airports.
Phone: 0734 770733
Email:  info@wildebeestecocamp.com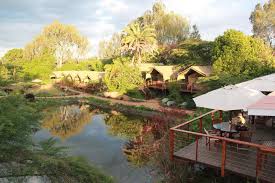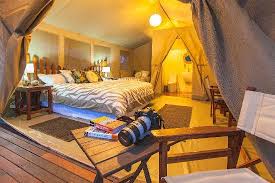 Milimani Backpackers is also a great place to meet with fellow backpackers, whether to head off for a safari; take up water rafting, mountain climbing or bird watching. All kinds of accommodation options are available.
Phone: 0718 919020
Email:  info@milimanibackpackers.com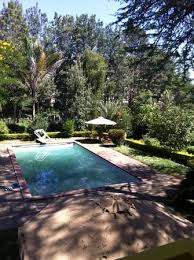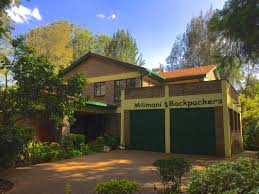 SOUTH AFRICA
LONG STREET BACKPACKERS CAPE TOWN
Long Street Backpackers is the original backpackers in Cape Town. It is famous for its friendly atmosphere and fantastic location. Set in a private oasis in the centre of Long Street, there are loads of eating, drinking and partying literally on your doorstep. This Cape Town hostel is appropriately one of the busiest year round, and you will always find some interesting characters to share some tips.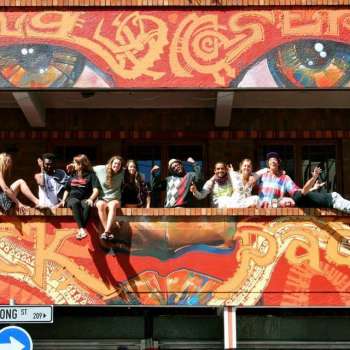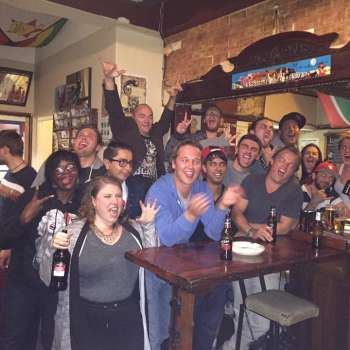 The Bulungula Lodge is the realisation of a dream dreamt during years of travels through the most remote parts of Africa, China and South America: to create an eco-friendly backpackers lodge in the most beautiful place in South Africa in partnership with a vibrant, traditional community. The lodge is situated in the most beautiful location of any lodge in South Africa – on the breathtaking Wild Coast. Have a look at the photo's. Beach, forest, lagoon, rolling hills, dolphins, whales, you name it. The sky is so clear, we guarantee shooting stars – look at the night's sky for half an hour without seeing one, and you stay that night free.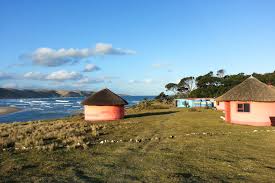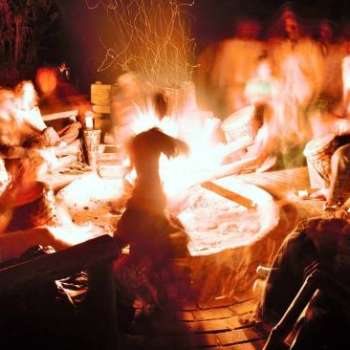 TERRA-KHAYA (HOGSBACK ECO BACKPACKERS)
This beautiful smallholding is situated way up in the hills of Hogsback. They practice conscious sustainable living, in simple, creative, comfortable structures & are 100% off the grid. If you dream of revitalizing and relaxing way up in magnificent clouds,  welcome to Terra-Khaya.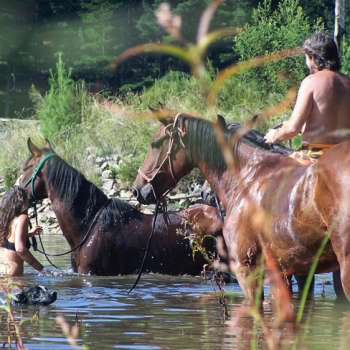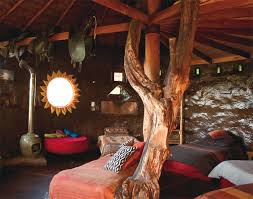 Set in the vibrant upmarket Kloof Street, Once in Cape Town offers exceptional new, clean, hotel standard accommodation at backpackers rates! At the foot of Table Mountain the location is second to none. Once is partnered with Yours Truly, a hip restaurant/bar which provides you with a free breakfast, tasty food and craft beer.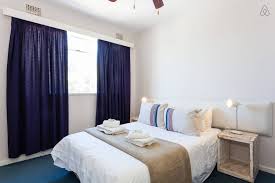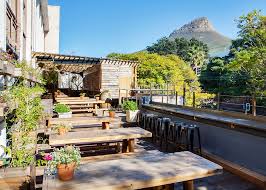 UGANDA
An island archipelago on the magnificent Nile, the Hairy Lemon Island provides rustic secluded bandas, family cottages, dormitories, and camping areas tucked under canopies of rain forest. The Nile flows in shallow eddies, between the islands, creating natural pools for swimming, volleyball and is also a sort after spot for sports fishermen and bird watchers from all over the world.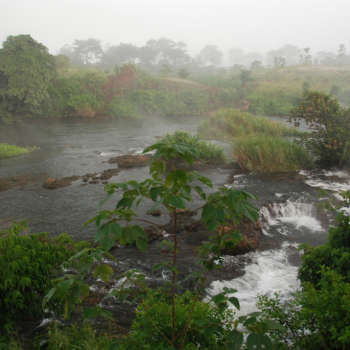 Nile River Explorers welcomes you to Uganda, the spectacular White Nile and East Africa's Adventure Capital, Jinja, home to some of the world's finest grade 5 white water rafting as well as an array of other adventure activities.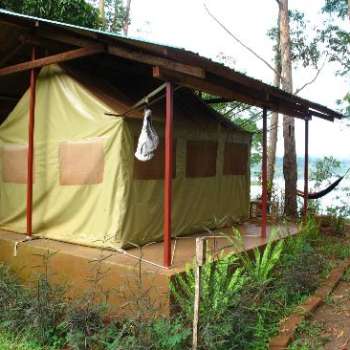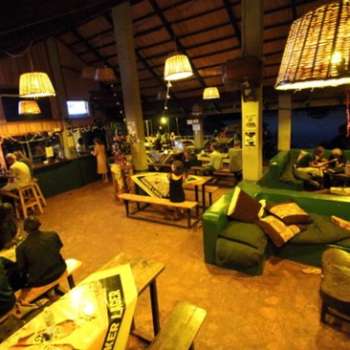 Red Chilli Hideaway is located 5km from the Kampala city centre. It is a favourite for all the backpackers coming through Kampala!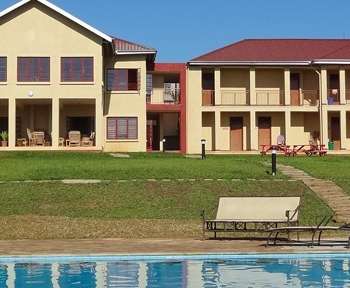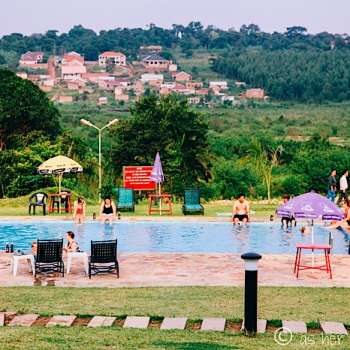 Sipi River Lodge is located just outside the Mount Elgon National park and boasts spectacular falls, some of the best Arabica coffee in the world, world class mountain biking and beautiful sunsets to name a few! Definitely a place to stay if you have some cash to splash.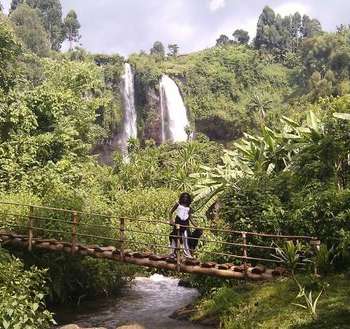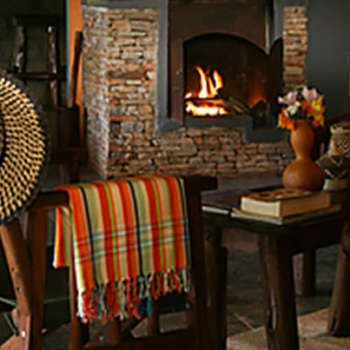 EAST AFRICAN PROJECTS WE LOVE 🙂
The African Shirt Company
The African Shirt Company sells beautiful unique African shirts made sustainably and empowers the local community in the Kasigau area to earn an alternate living to what they would usually have to do to survive – cut down trees. This means the fragile ecosystem can be conserved and protected. With every shirt bought brings employment to many people in this often harsh environment, and they plant around 50 seedlings around the Kasigau mountain to help restore the area to what it once was, yay!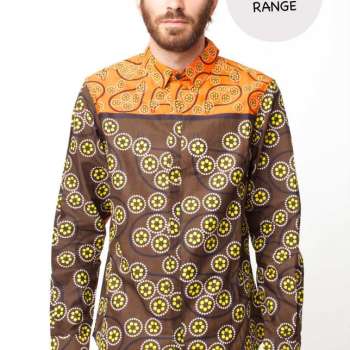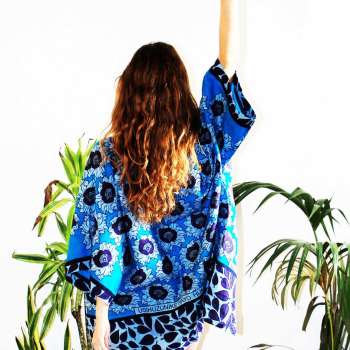 Inspired by principles and ethics of permaculture, Barefoot Solutions focus on resilient designs and technology that are ecologically sound and financially viable, offering permaculture consultancy. They also need some extra hands, so if you're interested and have some free time take a look at their workaway site below!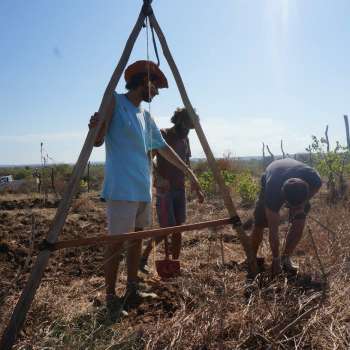 Cookswell Jikos advocates for the sustainable production, management and utilization of wood fuels as one of the many renewable energy resources for East Africa's cooking needs. Their designs make it possible for you at home to make your own charcoal from any sort of biomass such as maize cobs to twigs and branches, thus reducing demand on traditional charcoal use. They also include a pack of 50 acacia seeds to encourage people to plant!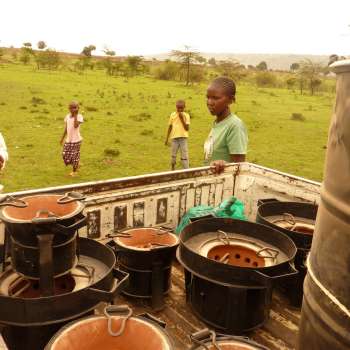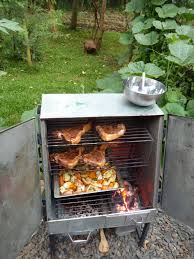 Based 30km from Voi, Wildlife Works began 15 years ago with the aim to conserve and protect forests, wildlife and the community. They do this primarily by selling carbon offsets to big companies needing to reduce their CO2 emissions; the money helps local landowners monetize their forests and biodiversity assets. They also have a clothing line, a soap making factory, and offer overnight stays and game drives.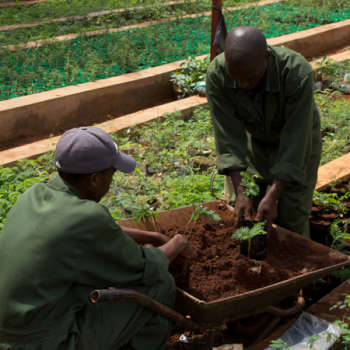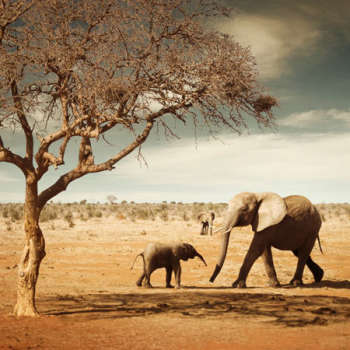 Close to us in Kilifi is Wild living, a shop stocking moringa, baobab oils, charcoal briquettes, and all manner of  lovely things. They have a large area in the Kilifi plantations which offer a space for the local community to be taught about permaculture and other tangible ways of earning a living. Tours of their conservation centre and plantation can be arranged too!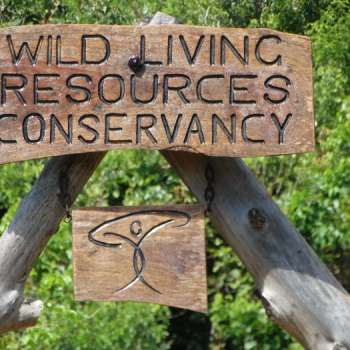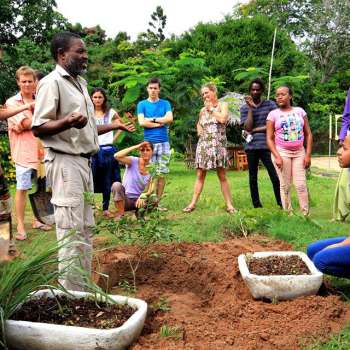 Watamu marine association
WMA is a non profit, voluntary organisation bringing together a diverse membership of groups and organisations primarily to benefit the community, protect the environment and promote quality tourism. Watamu is a mere 50km from us and boasts both beauty and conservationists love!