Bar and Reception: Open from 7:30am to 11:30 pm every day (sometimes later!). Bar is fully-stocked with wide range of beers, spirits, sodas, cocktails, and some home-made specialties!
Restaurant: Serves breakfast, lunch, dinner, and snacks every day for very affordable prices. Grilled baby calamari, Mozambiquean Chicken, Succulent beef fillet with red wine sauce, Charcoal grilled pilipili monster prawns, Grilled village beetroot with spicy hummus and runner beans, various salads, sandwiches and snacks are just a few of the delights available for all to sample!  Check out our weekly menus for more details. Vegetarian options are always included!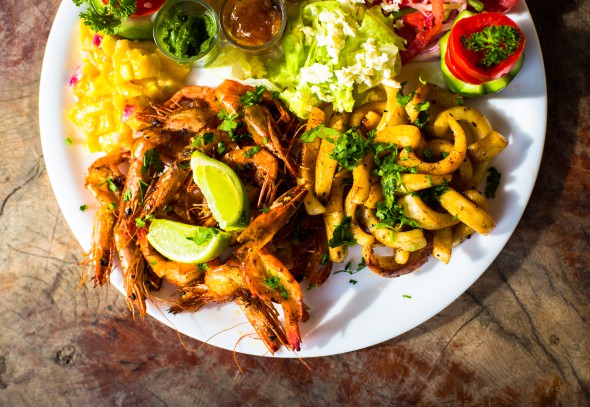 Vast communal lounge spaces: carpeted floors, big comfy home-made pillows, hammocks, ocean breezes, book exchange… great for chilling out!
Communal Kitchen: Guests can choose to cook their own meals in our spacious communal kitchen with access to fridges, shelving for storage, sinks, gas stoves, and plenty of pots, pans, and other kitchen utensils.
Swimming Pool: rebuilt with new night lights and seating: a perfect place to spend the day with a good book and a cool drink!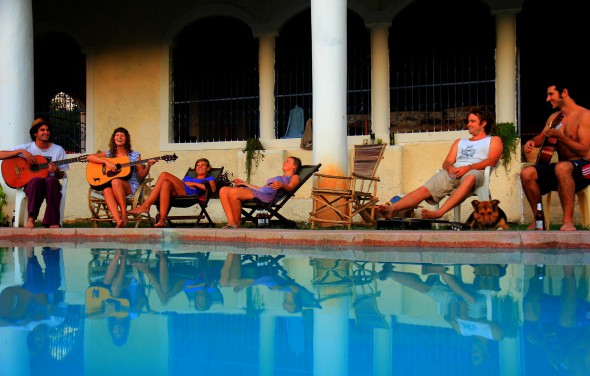 Beach Access

: A short walk from our compound will take you to our beach. Fantastic under the stars or for sundowners. Unbelievable bioluminesnence in the evenings… if you haven't seen this yet you are in for a treat! The famous endless white sand Bofa beach is otherwise just a few minutes' drive away stretching further than you can see!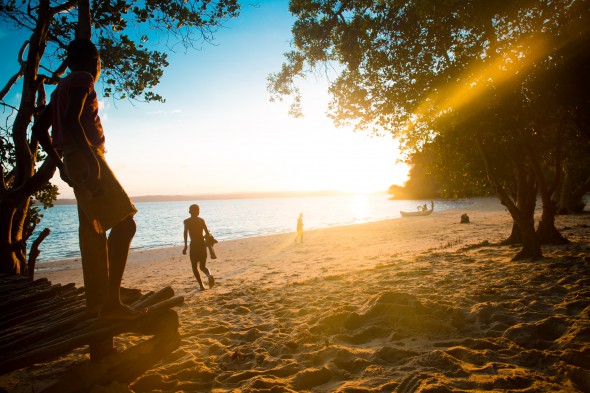 Beach Volleyball:

Get together with a group of fellow travellers and form an impromptu volleyball tournament on our sandy court next to the pool!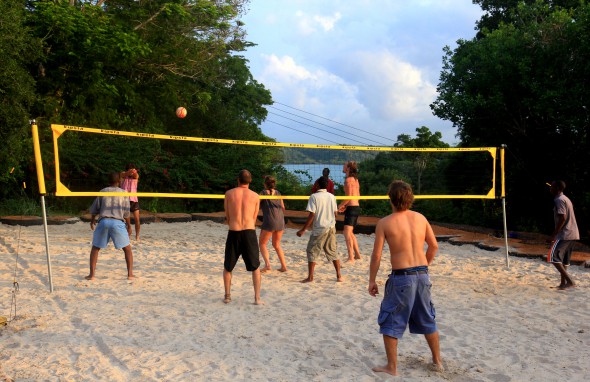 Bamboo Showers: For those staying in dorms or tents, our communal showers are built into a bamboo forest and have the wildest, most natural and revitalizing feel!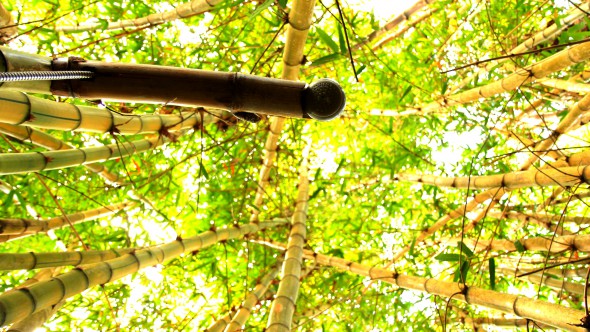 Eco–Toilets: All our toilets are the most eco-friendly water-less composting toilets and our garden is amazingly thankful!
Parking: Plenty of parking spaces for all sizes of vehicles
24/7 Security: Our gates and compound are guarded 24 hours per day, 7 days per week. We also have CCTV installed around the compound and KK Security on-call at a moment's notice as well as Amini Security on standby.
High–Speed Wifi: For 200/- per day enjoy the luxury of high-speed internet access. Soon we will offer free internet, as soon as we find a cheaper provider…
Friendly Staff: Our staff are all very welcoming and accommodating; don't hesitate to ask us any questions!
Plenty of wonderful animals to keep you company! Ducks, monkeys, chickens, guinea fowls and our dog Mowgly.